Brightlingsea Harbour will be applying Government restrictions and relaxation steps over the period of unlocking.
To understand how the rules will be applied at Brightlingsea Harbour we have created some simple visual aide memoires.
Everyone should have on their person a face covering, although it won't be required at all times the option will always be available to you. All harbour facilities will have anti bac spray and/or hand washing facilities.
Where a mask is shown service users should wear as directed.
It has not been possible to open up the Jetty to Crabbers in the early stages, it is hoped at a later stage that will change not before 21st June.
The phased return to normal below , is subject to change dependent on governmental directions.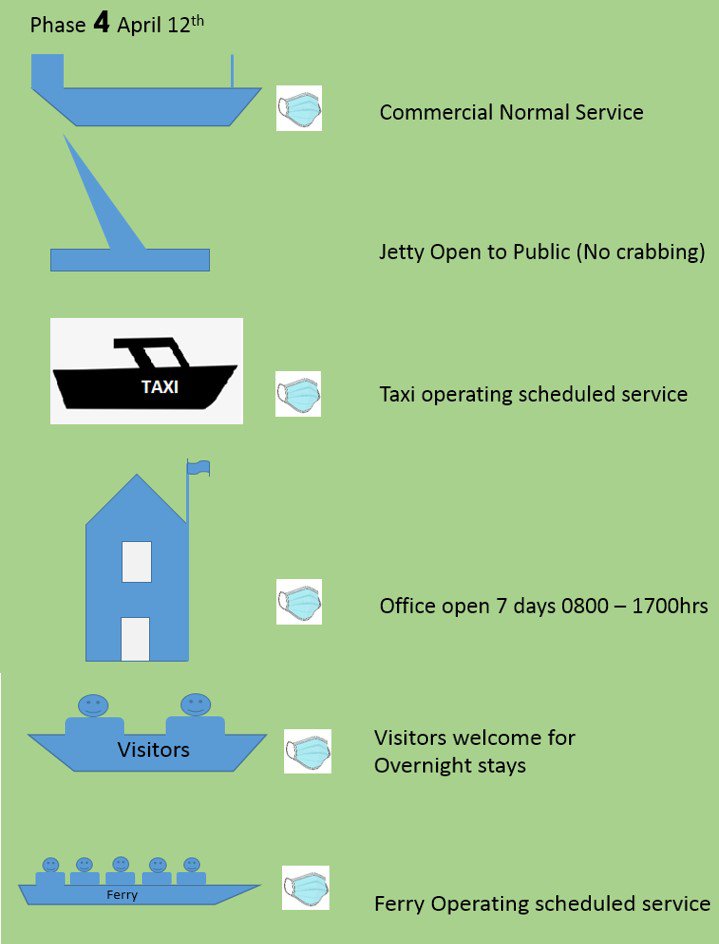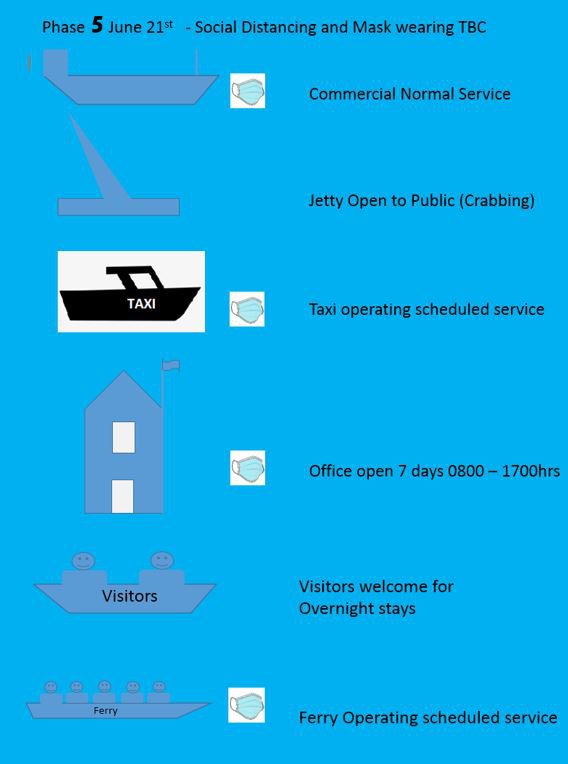 Social Media
Please follow and like our social media to keep up to date with developments in the Harbour and stay safe.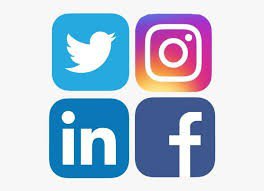 Facebook @brightlingseaharbour and @brightlingseafootferry
Twitter @bseaharbour
Instagram brightlingseaharbour and brightlingseafootferry